Photo Album
They're all wanting something...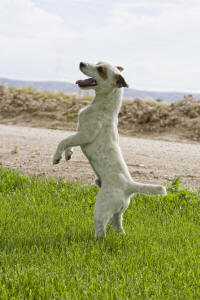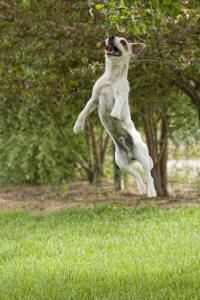 Forget-Me-Not Johnny B Good
photos by Robyn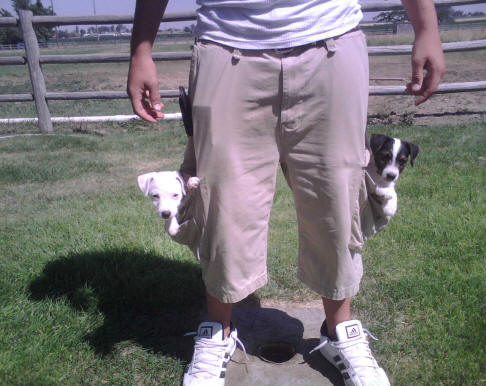 Pocket Pets!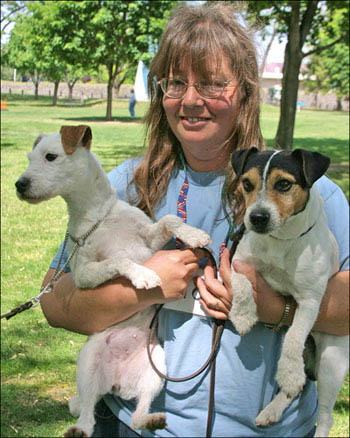 Tortilla Flat Roper (right) and his daughter Otter Bluff Genny (left)
after winning Best Working Terrier and Reserve at the
2007 Wheatland Trial under Katherine Brown.
The cat "Roadkill" nurturing a litter of Jacks. Who says Jacks and Felines don't get along??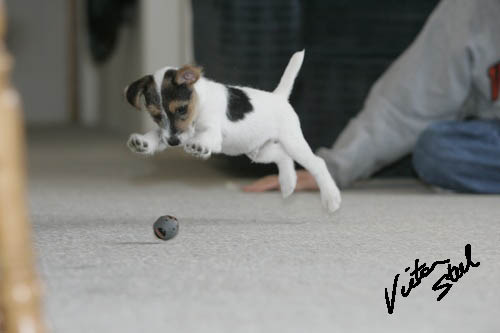 A Pebbles pup sharpening its hunting instincts. Photo by my brother, Victor Steel
See more photos by clicking the photo or here.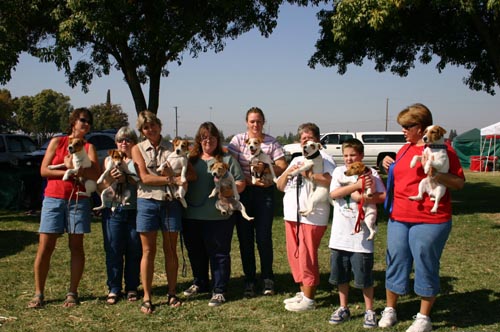 Pebbles and her pups
Buck, Jiffee, Parker, Pebbles, Portia, Johnny, Foxee, Bruno
Madera, CA Diggin West Trial - October 2004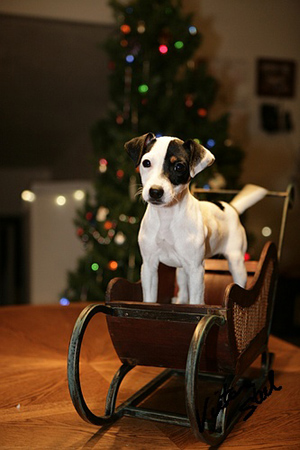 Devon in a sled. Photo by Victor Steel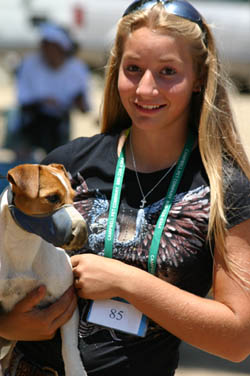 Our daughter, Jordan with Forget-Me-Not Jiffee
Racing Champion
Wags for Wishes
Del Mar, CA July 2004
Photo by Sandi Pensinger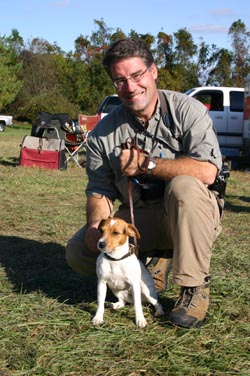 Brother, Vic Steel (2004, 2005, 2006 & 2007 JRTCA Nationals Photographer)
with Forget-Me-Not Jiffee at 2004 Nationals
Photo by Sandi Pensinger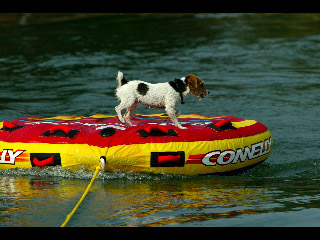 Pebbles tubing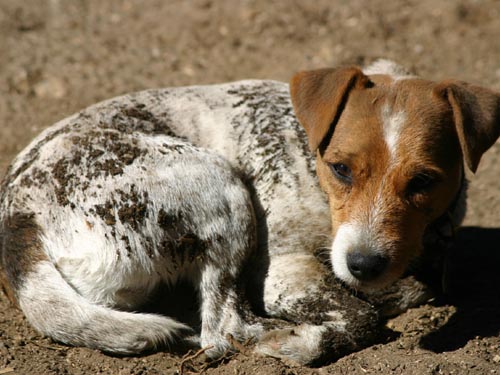 Dirt dog.
Jiffee in the Trinity Alps.
Photo by Sandi Pensinger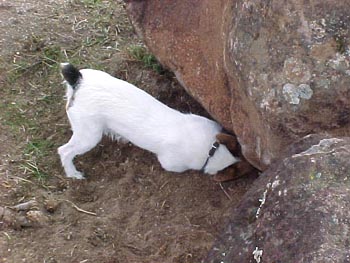 Forget-Me-Not Dandee hunting
What she does best!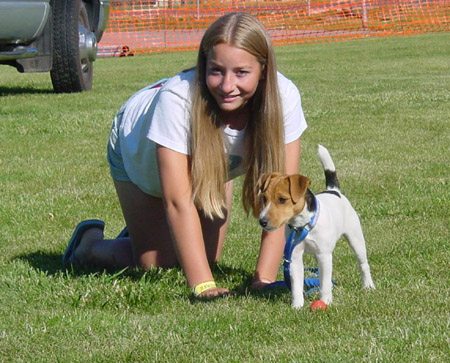 Jordan and Forget-Me-Not Foxee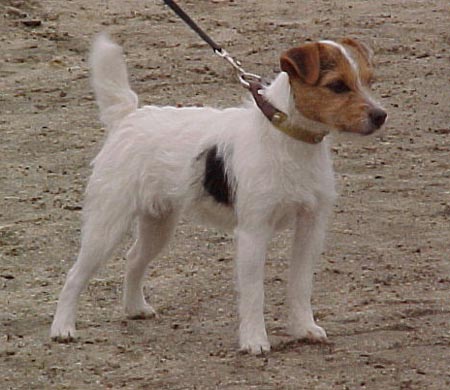 Forget-Me-Not Lilly (Crossruff Duel X Forget-Me-Not Dandee)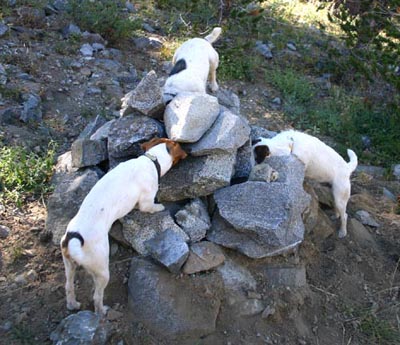 Jiffee hunting with friends in the Trinity Alps
Photo by Sandi Pensinger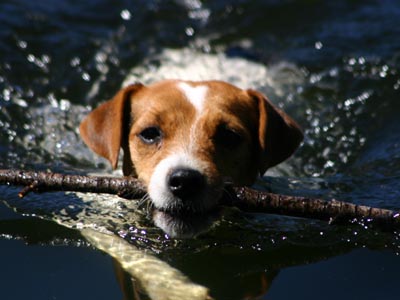 Jiffee enjoyed a summer vacation in the Trinity Alps.
Photo by Sandi Pensinger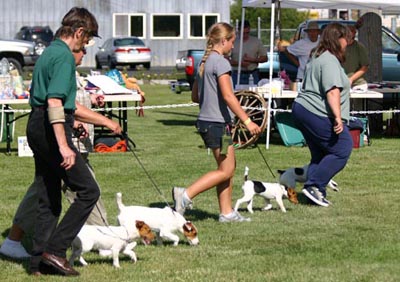 Family Class at the Wheatland Classic Trial - June 2004
Photo by Sandi Pensinger