Welcome to Forget-Me-Not Jack Russell Terriers.
We're happy that you're visiting, and please let us know if you need any help.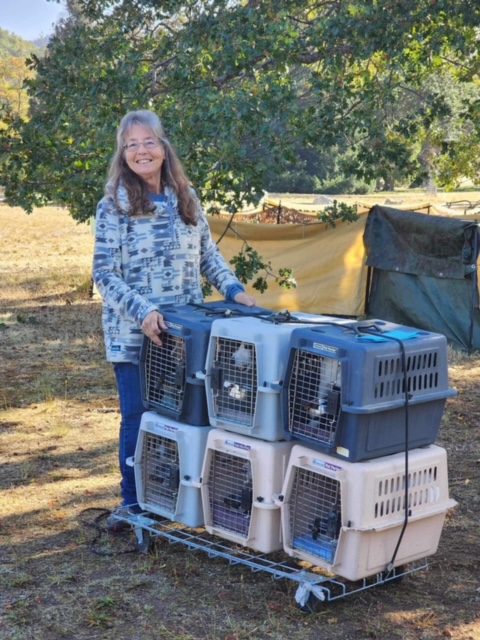 Ready and Waiting for Go-To-Ground

Forget-Me-Not NEWS
Recent Additions to this site
Announcement
Date Added
We had a great turnout at our play day in May. We had a great time and all the dogs enjoyed the fun & learning. As anticipated, Mike & Kelly's Underland Tunnel was a BIG hit! We had about 25 dogs come out and we all had a great time visiting and playing with our dogs.
June 24, 2023
Scroll down to see the new "Introduction to Field Work with your Jack Russell Terrier," produced by the JRTCA.
August 28, 2021
Please browse the website to see more amazing Jack Russell Terriers,
keep up to date on upcoming litters, trial news, and puppies.
This is a great introduction to Field Work with your Jack Russell Terrier, presented by the Jack Russell Terrier Club of America (JRTCA).
---
The JRTs bred at Forget-Me-Not have a unique personality, making them truly a joy to have in your home.

See more of these remarkable dogs on the Puppy Page, and please take a look at all of the Terriers at Forget-Me-Not JRTs.
This may be the perfect time to consider joining the Jack Russell Terrier community; visit the TriState Jack Russell Terrier Club and sign up! We would love to meet you and let your terriers come play with our terriers.
You can start here at ForgetMeNotJRT.com, browse the site, and feel free to contact Lynn with any questions!
Forget-Me-Not Jack Russell Terriers is located in Emmett, Idaho, in the beautiful Northwest US. An active JRT breeder, Forget-Me-Not has classic foundation sires and bitches, and several litters of puppies offered for sale each year. In addition to breeding, Forget-Me-Not also offers boarding, not just for the JRT but other breeds as well. Browse this site at your leisure, and please inquire about anything of interest through the contact information provided. Thanks.